Create memory for life with DJ Viking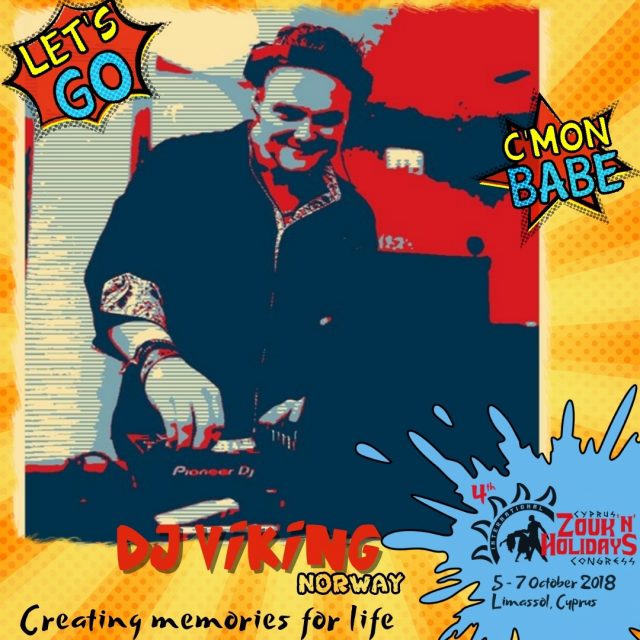 We're proudly present as a DJ and teacher our big friend DJ Viking aka Petter Nøding from Oslo, Norway. Also known under the nickname "The Zouk Viking" – A modern Norwegian Gentleman, which is a pure, active, dedicated and hard working Zouk dancer, teacher and DJ with a lot of passion and energy to share.
10 years inside the music industry before he started to dance and DJ, and lots of experience with mixing, different instruments, studio work, playing concerts, organizing events, teaching, coaching, fitness etc.
Feeling is the most important to him. Connection, contact and expression is also important, but without true feeling, our dance might be hollow and we never really reach our true and full potential. Connecting the human inside to good technique and respect between two souls, is his mission. In this way, we can really enjoy life and dancing together. Petter is positive and certain he will bring a magical atmosphere and a amazing feeling to the dance floor or through his classes. He loves to share and being around people. Lets enjoy Zouk together. Share the love, share the passion. Move to improve. Express, not impress. Zouk and love.
Check DJ Viking cool playlists on Spotify. Every month you may enjoy a new set of nice zoukable music! And do not forget to take you pass to the amazing dance adventure happens this October!