Create memory for life with Walter Fernandes & Oksana Andreeva!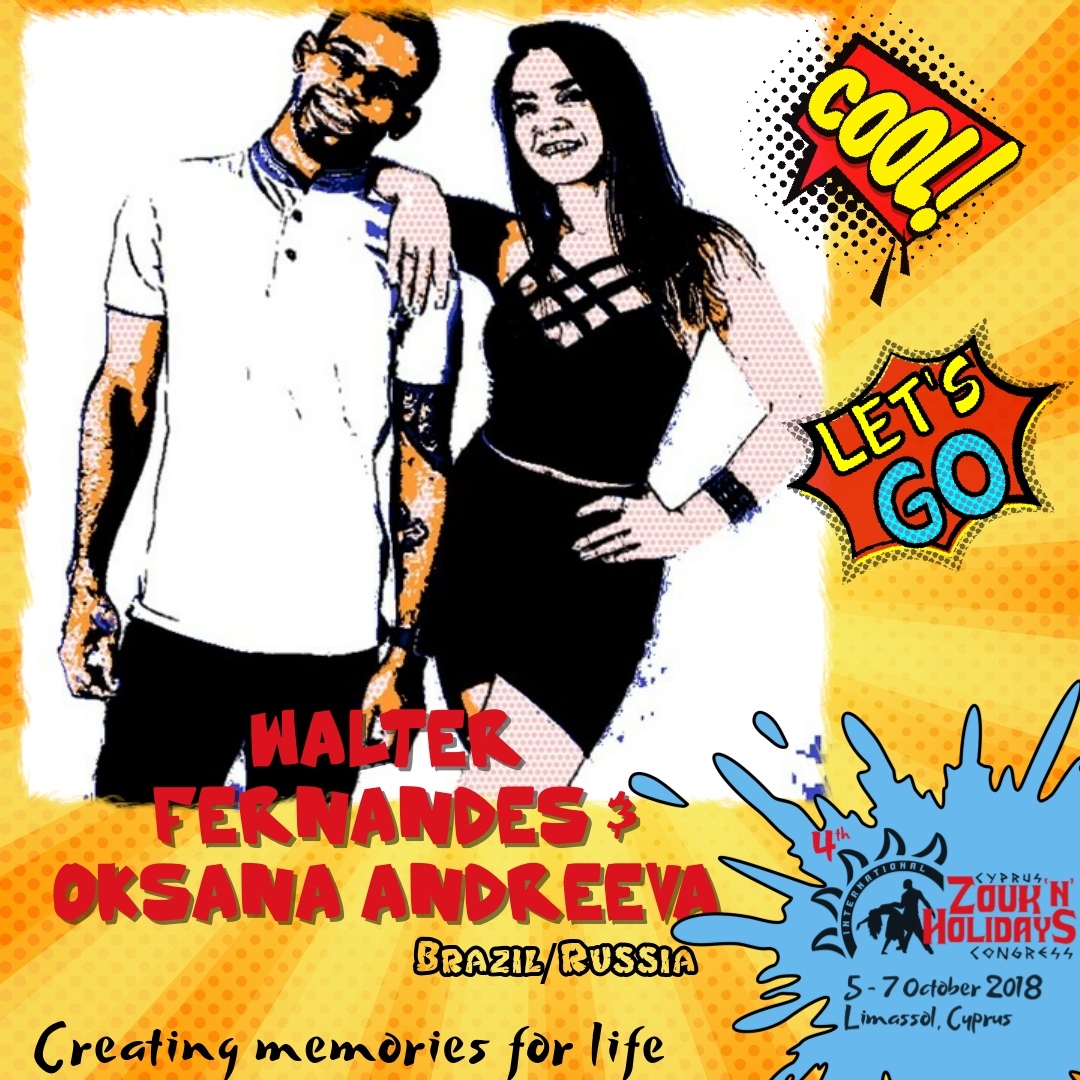 We're happy to announce Walter Fernandes & Oksana Andreeva will participate our Congress the first time!
Walter Fernandes narrowed his relation with dances to the 15 years of age in "Well of the Feet the Head" social project in the School of Dance Jaime Arôxa, where it was formed.
Later, he joined the CIA DOM known throughout Brazil for his impressive choreographic work, directed by Patrick Carvalho.
Also he was champion of Gafieira Brazil in 2015 in the group category with his current partner Tais Benite in the team of Kadu Vieira.
Having as masters William Teixeira and Paloma Alves, he also stands out in the Brazilian Zouk. Participation in the best congress on the world , were some of the countries that spent teaching Samba and Zouk Brazilian classes
From Russia, Saint-Petersburg, Oksana Andreeva started her experience with Russian folk dances.
Later she found herself in contemporary dances, she joined the Jazz modern school and performed with the company at different events including festivals and theaters all over the Russia and had this experience during 11 years.
In 2010 she came into the social Latin and Brazilian dances and focused on Brazilian Zouk. She got her skills from the best teachers of two schools in Rio de Janeiro, "Núcleo de dança Renata Peçanha" , "Centro de dança Alex de Carvalho" and " Jaime Arôxa School " . Today she is a teacher and choreographer in the biggest school of Brazilian Zouk in Saint-Petersburg, gives regular classes, travel and perform in Russia and Europe.
Check out few demos performed by Walter Fernandes & Oksana Andreeva: