Create memory for life with Michael Boy & Aline Borges!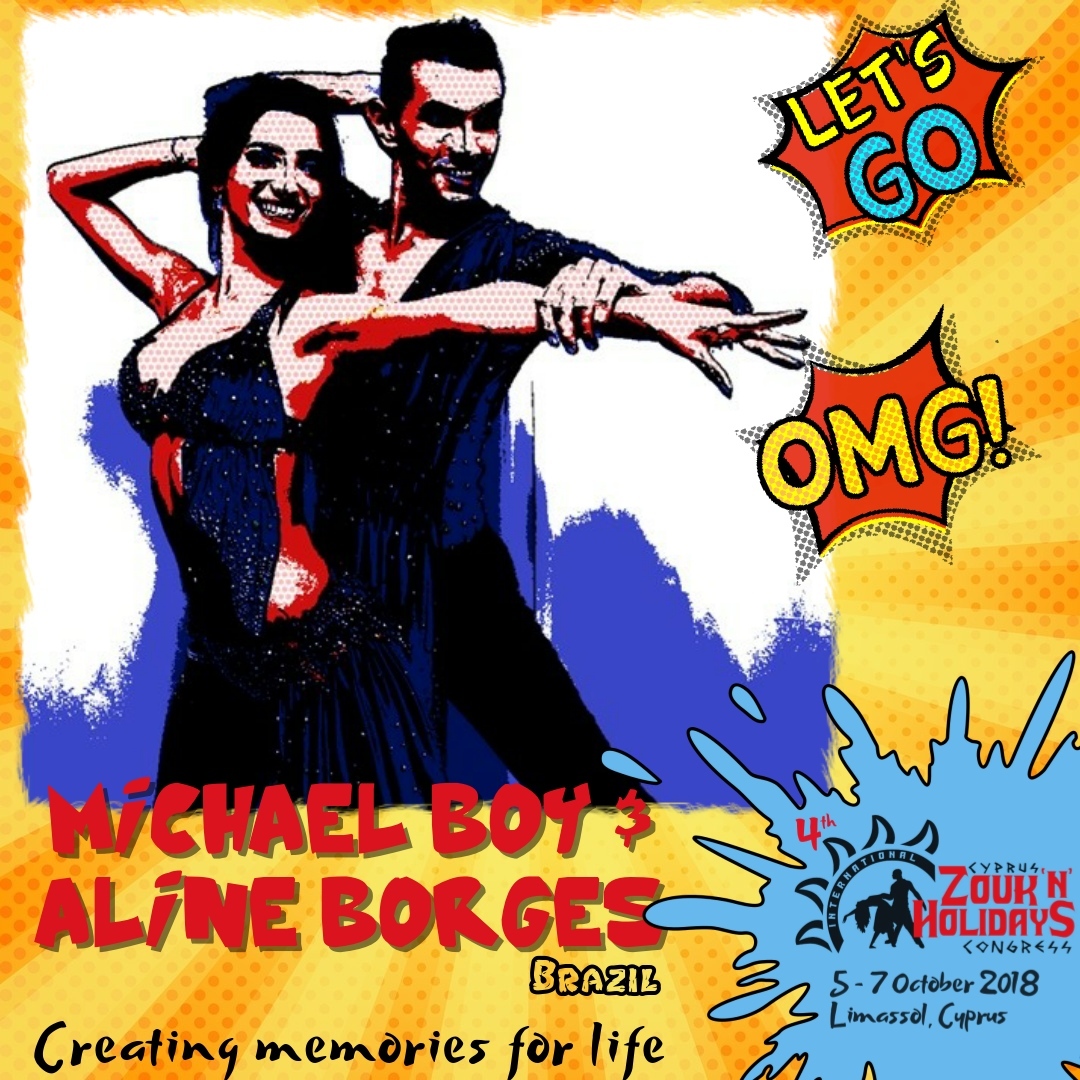 The first time in Cyprus! Michael Boy & Aline Borges – dancers and choreographers involved with dance to 10 years. Known for their techniques, movements and acrobatic dances cleaning, always innovating dance. During their careers participated in various performances and dance competitions also taught classes at conferences and workshops in dance schools.
Since 2013 they are developing a universal system driving. A set of techniques, the result of studies and research, collecting information with the world's most renowned dance professionals, among the most diverse rhythms added biomechanics concepts may not apply to any dance movement improving their performance.
Check out few demos performed by Michael Boy & Aline Borges: