Create memory for life with Julia Gorin & Jonatan Baez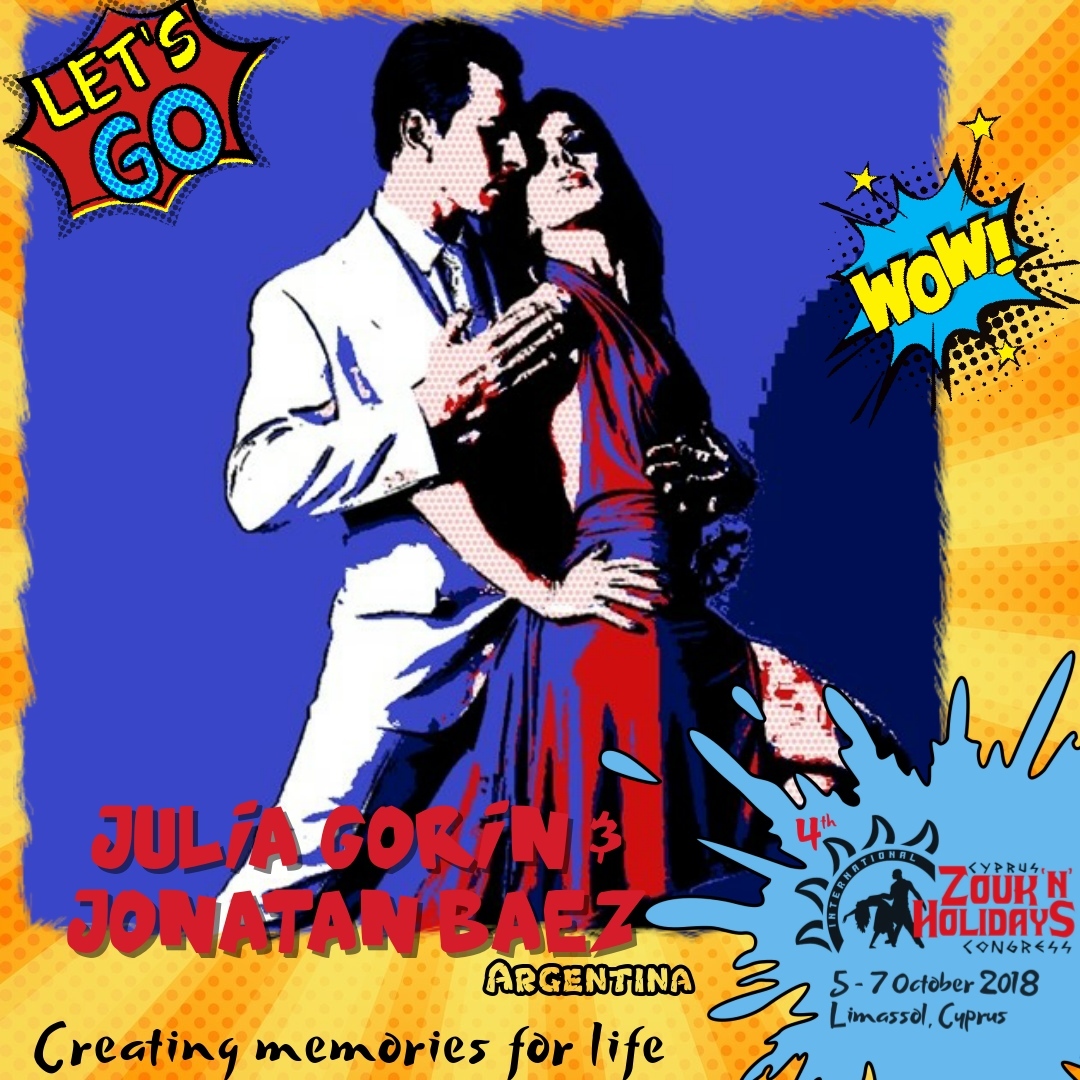 Julia Gorin & Jonatan Baez are professional dancers, teachers and choreographers. They dance and teach tango salon, also tango escenario and Argentine folklore. Julia and Jonatan live in Buenos Aires, and regularly go on tours with seminars, festivals and shows to Latin America, Europe and Russia. Jonatan has been dancing tango since 1996, and before that since he was 8 years old he had danced folklore. Julia has been dancing tango since 2000 and before she did classical and contemporary ballet since age 6. Together Julia & Jonatan dance since 2011.
In Buenos Aires they teach in various tango schools, such as La Floreada of Alejandra Mantiñan, the ObeliscoTango Escuela, La Escuela Argentina de Tango. They also perform: they were one of the principal dancers in such famous shows, as the legendary Sabor a Tango, Encanto Rojo, Café Tortoni,
Añoranzas Tango and more, and are invited as soloists in many other shows. They performed with a lot of orchestras, such as Color tango, Los Reyes del Tango, Sans Sousi, Sexteto Milonguero, Bajofondo and many more. And of course they also regularly perform at the most prestigious milongas in Bs.As (Salón Canning, Porteño y Bailarín, El Beso, Grisel, Suderland, etc).
Jonatan and Julia are regularly touring with seminars, master-classes, performances and festivals all over the world. Their unique teaching method combines the quintessence of their wide experiences not only in tango, but also folklore, classical music, ballet and theater. There performing abilities are fascinating and diverse: they are equally inspiring, dancing elegant tango salon with very close embrace, or stage show tango performances, or Argentine folklore.
Check out few demos performed by Julia and Jonatan: