CZC2017 proudly presents: Bruno Galhardo!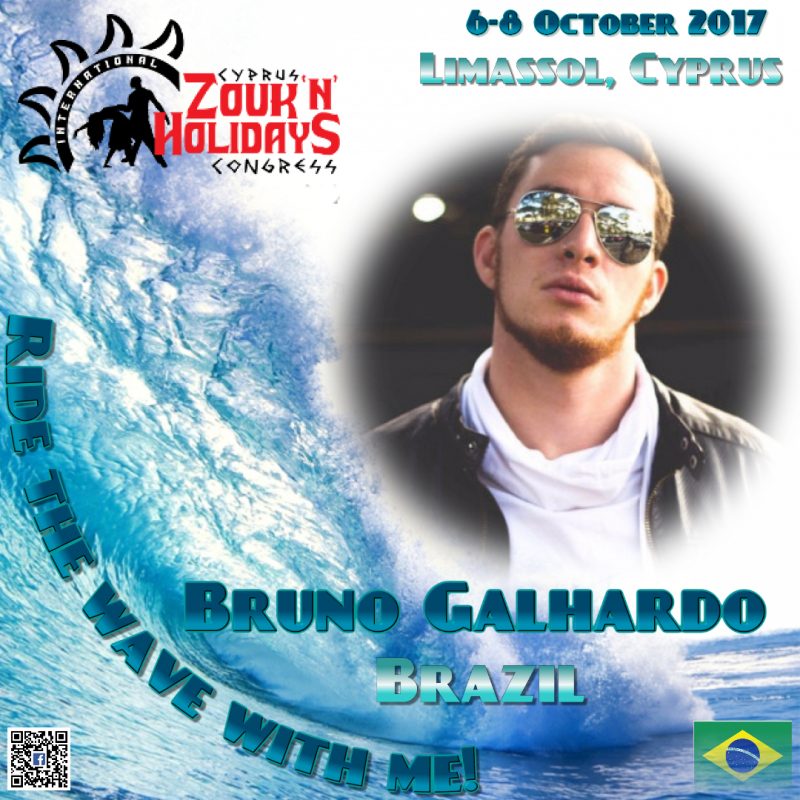 Bruno Galhardo has becoming a well-known dancer in Brazil, his videos on the Internet have reached more than a million views. The world having been met his talent in the art of dance and choreographically. In 2016, he traveled to more than 28 countries, participating in major events and dance congresses including 2nd Cyprus International Zouk'n'Holidays Congress! He made friends and had students all over the world, his aim has always been to give the best of himself and spread a bit of Brazilian dance across the world.
Throughout his career he's been surprised with everyone's affection and could grow personally and professionally due to the experience he's had with people from different cultures.
With a lot of dedication he aims at shortening the distance between everyday life and the pleasure people can get from dancing through interpersonal contact.
He seeks through his experience to diffuse a technique focused on connection as a tool for body expression, in which pleasure and technique are involved in the art of dancing.
Bruno will come to Cyprus not in the first time. He participated our congress last year with interesting workshops and amazing show! He came also in 2014 for parties and workshops.
Bruno Galhardo is an author of two ZoukKiss Cyprus choreography – one was performed last year on Gala Night and another will be performed this year.
Have a look a few demos and performances Bruno made last year on our congress: