CZC2017 presents: Xandy Liberato!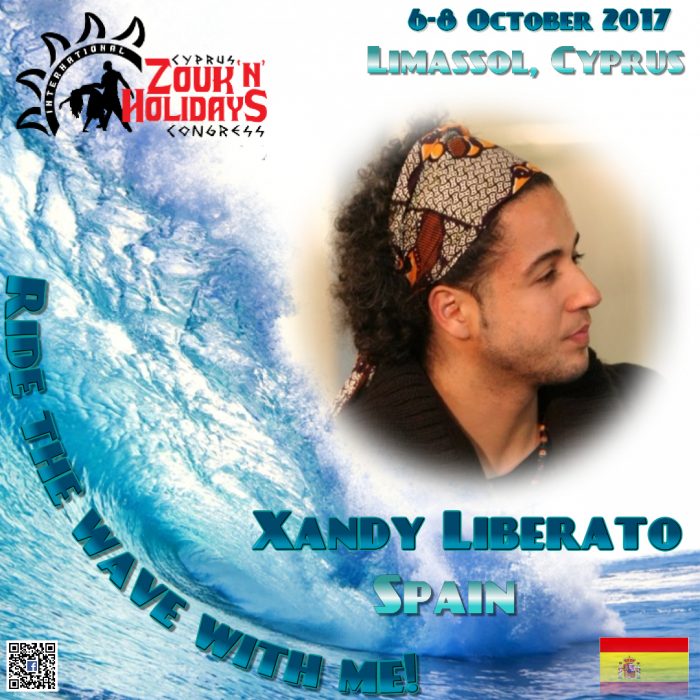 Great artist, great teacher, great person! 3rd Cyprus International Zouk'n'Holidays Congress proudly presents! Xandy Liberato!
Xandy already visited Cyprus two times including the 1st edition of our Congress two years ago where he taught and performed together with his ex-partner Evelyn Magyari.
Xandy Liberato, born and raised in São Paulo, Brazil, is a good example of how dance is much more than a combination of steps. Not only does he activate every muscle in his body, he moves every fibre in his heart and soul. He is currently combining his classes around the world with the co-direction of the Contemporary Dance Company Mou Dansa, where he is choreographer as well as dancer.
His original and creative choreographs combine the essence of traditional Brazilian dances and how they have evolved over time, distinguishing him in the world of the dance. His long career on stages across the world makes it possible for Xandy to blend his multidisciplinary knowledge, as reflected in his workshops, choreographs and his work with Mou Dansa in Spain.
His ability to communicate his passion for Brazilian or contemporary dance and movement makes his works unique moments, full of life and emotion.
Have a look Xandy's shows and demos including the ones performed on the 1st Cyprus International Zouk'n'Holidays Congress: