CZC2017 presents: Jakub Jakoubek & Lucia Kubašová!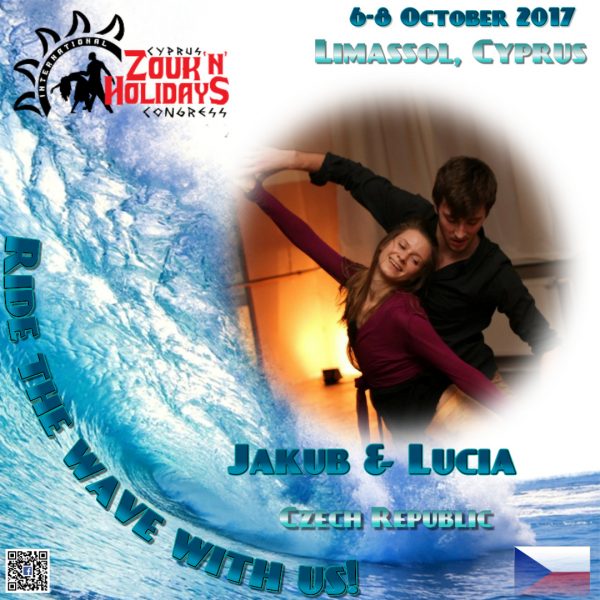 We are happy to welcome the amazing couple Jakub Jakoubek & Lucia Kubašová for the second time in Cyprus! Do not miss the chance to meet them, learn from them and dance with them at the 3rd Cyprus International Zouk'n'Holidays Congress October 6th – 8th, 2017! Take your pass now – https://goo.gl/jmbzyK!
Lucia Kubašová has been dancing since childhood; she began with ballroom dance where she became the Champion of Slovakia and then worked her way up to the international level successfully representing Slovakia in international competitions. Later, she started with salsa, where she won 2 times first place in the Championship of Slovakia and became the Champion of Europe too. Three years ago she fell in love with Zouk, Lambazouk and Samba de Gafieira. She Started teaching Zouk in Prague, and attending and teaching at international dance congresses across Europe with professional teacher Adilio Porto.
Jakub Jakoubek started to dance during his teenage years with standard and latin ballroom dances. Afterwards, he danced salsa and Bachata for several years and he started to teach them as well. Lately, he added to his repertoire modern dance and jazz. His latest love is Zouk, what he teaches together with Lucia in Czech Republic as well as at international dance congresses.
Here is a few demos and shows by Jakub & Lucia: