CZC2017 presents: our DJ Nyx ZNL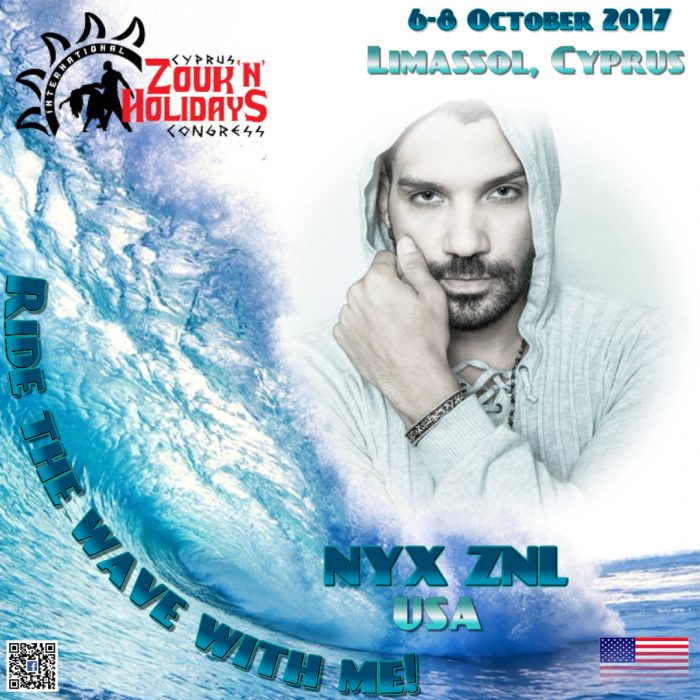 We're proudly present – the one of the most popular Zouk DJs and music producers, the member of the Zouk Night Love – Fabiano Trofino aka Nyx ZNL! Do not miss a chance to burn the dancefloor with Nyx ZNL cool mixes!
Nyx began molding his talents in 1986 at the age of 8 with classical piano and moved on to become a multi-instrumentalist and professional vocalist. In 1992 created his own recording studio (FDT Studios) and started working with music production, audio engineering, graphics design, and throughout the years was part of various musical projects and bands at his hometown Miami Beach, FL. USA. Nyx broadened and polished his skills and talents attending two highly acclaimed schools, The Sdoia-Satz Music Institute as well as the University Of Miami School Of Music. Passion, Energy, and Emotion Nyx is one of the most eclectic and versatile artists in the world and has grasped the audience with his innovative style, musical productions and performance. As one of the veterans of the ZNL "Zouk Night Love" team, Nyx travels around the world performing and teaching at numerous events, festivals and congresses. Fabiano "Nyx" Trofino is also a Songwriter, Composer, Producer, and Instructor. Nyx extracurricular activities include fitness and watching movies. Family is extremely important to him, in his downtime, he enjoys spending time with his daughter, Ashley.