Check the updated list of artists!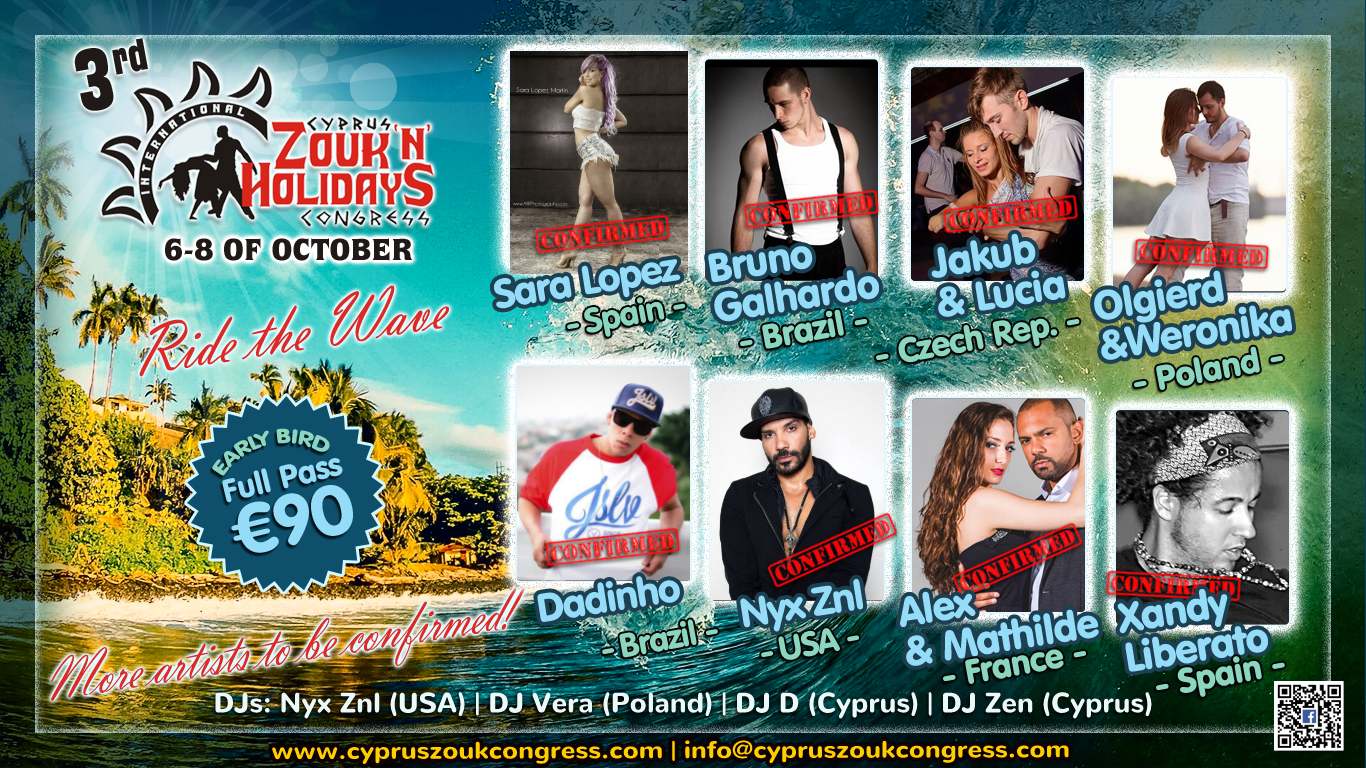 So proud and happy about artists lists – Bruno Galhardo, Jefferson Dadinho, Sara Lopez, Alex de Carvalho and Mathilde dos Santos, Xandy Liberato, Jakub Jakoubek & Lucia Kubasova, Nyx Znl, Olgierd & Weronika, Taty Pinarina & Yury Ovchinnikov, Daniel & Rafaella, DJ Vera, DJ D and DJ Zen! Still more to be confirmed 😉
The event is going to be amazing! Classes of Zouk, Kizomba, West Cost Swing, Bachata Sensual and Samba De Gafieira! Just wowww! Don't wait! Register now on "early bird" rate!