Just two days till price goes up!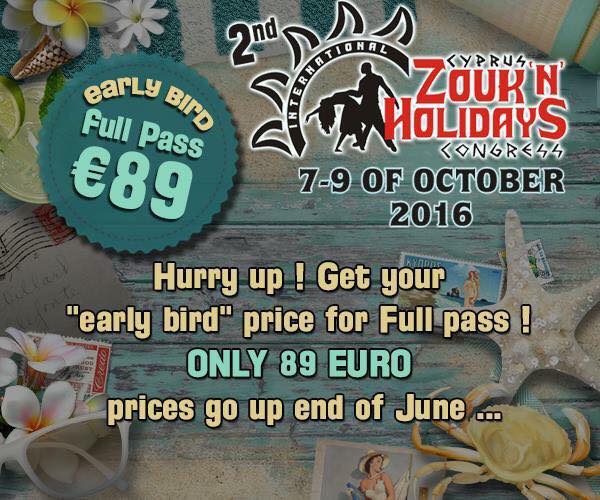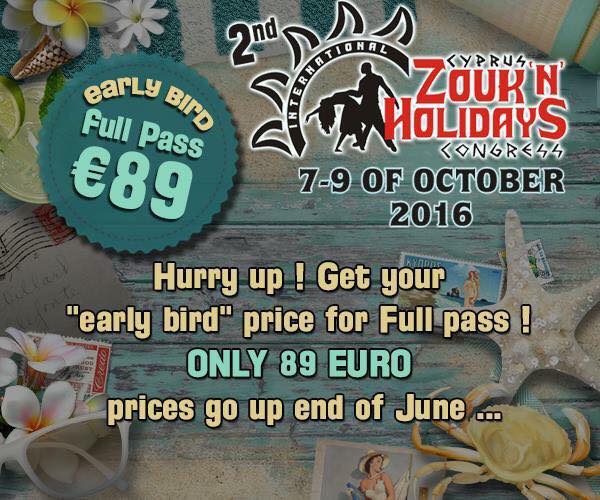 Dear zoulers and zoukeros! Last 2 days left of our best offer for you to get your Full pass by the best price – 89 euro only! From July and every month price will go up!
Zouk congress is the biggest event of Brazilian Zouk in Cyprus! For more than 3 days will be great workshops/master classes for all levels with the best international world famous artists, spectacular shows and all night long parties in the best venues!
You will meet many people from other countries that will be joining event as well and come to Cyprus from Greece, UK, Lebanon, Israel, Netherlands and etc.
Get a smart deal – buy it now and register till end of June!