Two days till price goes up!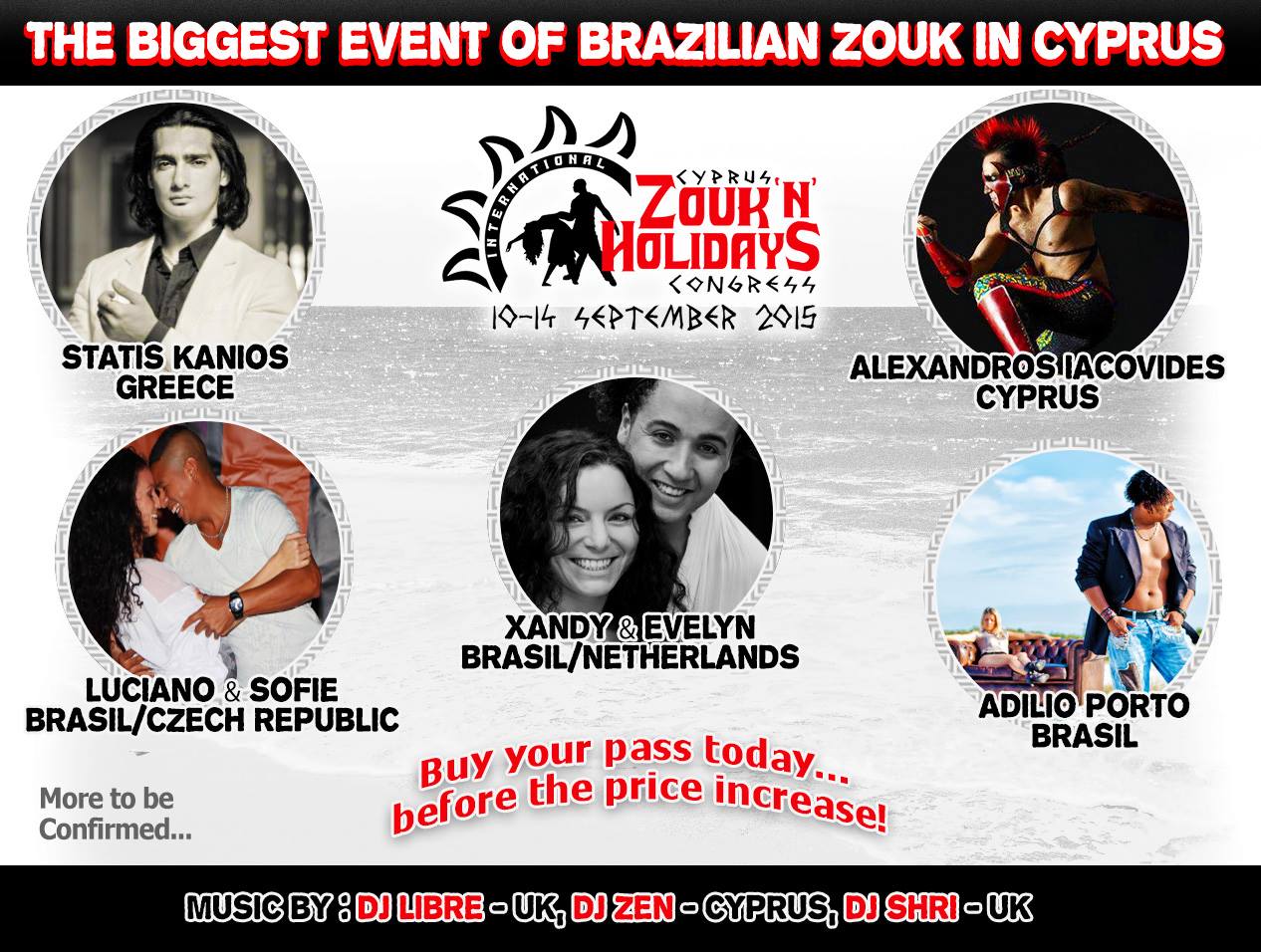 Hey, Zouk lovers around the world! Don't miss a chance to buy tickets for the biggest Zouk event in sunny Cyprus before the price will be increased to have amazing holiday and dance Zouk!
Feel free to join and share our event on Facebook!