Kris Leczek & Rebekah Maher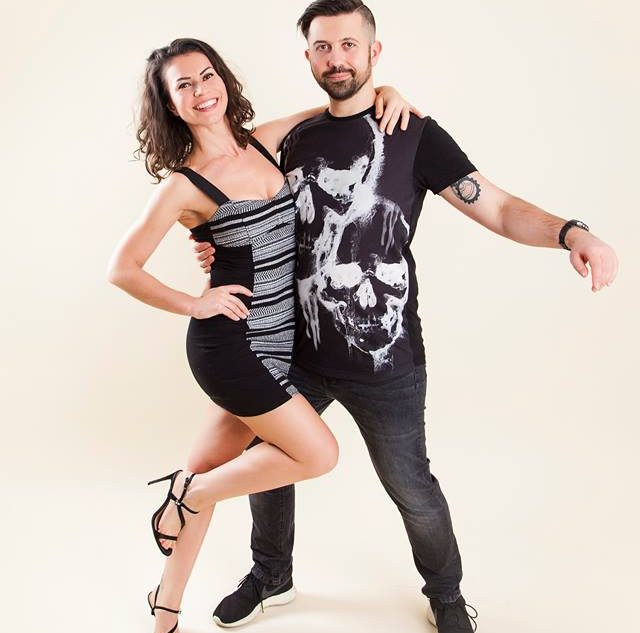 Kris Leczek from Poland, an internationally recognized teacher of Soulzouk and student of China Soulzouk. He travels to congresses since he is often hired as DJ for these as DJ SoulZouk
SoulZouk is Zouk teaching methodology developed in Rio de Janeiro which prioritizes connection, comfort, and pleasure of the follower and uses biomechanical leading techniques. SoulZouk is known for the most enjoyable and the safest way to dance and learn Zouk. During the classes, students will focus on their bodies and human anatomy when dancing to improve their stability, prevent injuries and reduce stress and tension for both leaders and followers.
Kris started dancing Zouk in 2011 and during that same year during his first trip to Brazil he discovered SoulZouk and began his training with its creator China. Now he is the first non-Brazilian who is a certified SoulZouk teacher and actively promotes this dance methodology at home in the UK and around the world. The fundamentals of SoulZouk are Comfort, Leading, Contact, and Pleasure and you will discover these aspects in every class Kris teaches.
Rebekah is a London based #Soulzouk teacher and respected Zouk dancer, as well as being a very kind and warm person. She started dancing ballet as a little girl and danced her way through school and college, taking part in school plays and drama productions, making up dance routines on the school field and performing in front of friends and family. In her teens and twenties the nightclub was her dance studio. After the odd class of salsa, tango and contemporary dance, she stumbled across Brazilian Zouk and was immediately hooked. She trained as a SoulZouk instructor in Rio with China and Luciana in 2015 and is the first non-Brazilian SoulZouk trained teacher with her partner Kris Leczek. Now her love of dance takes her all over the world, to dance, to teach, to inspire.
Check out few demos performed by Kris and Rebekah:
---