Get your pass now!
Testimonials
Holger Weber, Germany
I attended the Cyprus Zouk Congress twice already. Though it is a small event I was impressed by the quality of teachers that they invited and felt a warm welcome by the organizers and participants. Cyprus itself certainly also is worth a visit, not only for sun addicts. So if you want to Combine a trip into the sun with improving your Zouk and partying the nights away, Cyprus Zouk Congress is a good choice.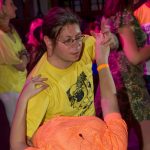 Maria Cataldo, Italy
A beautiful and lovely week end of Zouk dancing in a stunning place with amazing friendly dancing people! It was as rich of many artists from everywhere around the world. Again so professional and kindly staff! I love everybody in there! I found a new family in Cyprus! A BIG ZOUK FAMILY! LOVE IT! Everybody should come and try this year! I CAN'T WAIT! See you there dancers! ! Xx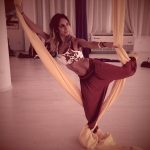 Nayan de Abrew aka Dr Zouk, UAE
Congress was well organized and most importantly artists were very well taken care of by a group of very dedicated people. Festival had a very warm and welcoming atmosphere. Great bunch of Zoukers. Great weather in Cypress during this time of the year. What more can you ask for?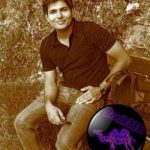 Petter Nøding, Norway
It's hard to put words on how great the congress felt to me. The superb mix of beautiful souls, amazing atmosphere, kindhearted people and fantastic Zouk workshops and parties in modern venues, was just beyond the sky of happiness and a joyful experience. I recommend it to everyone. You are missing out on something great happening in this beautiful island filled with so much love and good energy 🙂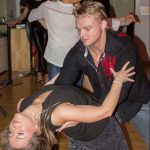 Alexandros Iacovides, Cyprus
Well what can I say that would do it justice?! 😀 It ROCKS! Amazing Artists, FUN people & don't forget great Social Parties!! Salsero/a – Bachataero/a – Kizombero/a – Zoukiero/a? Got a "place" for ALL of ~you~ 😉 I can't wait to join once more for my ~third~ year!! 😀 Ps–> Don't forget amazing SHOWS!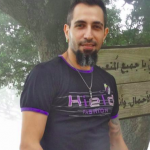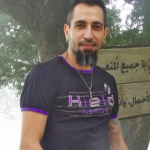 Deniz and Hanife, Cyprus
The 2nd Cyprus International Zouk'n'Holidays Congress was filled with amazing people, great energy and great hospitality. We had so much fun dancing with amazing dancers and watching awesome shows. We feel so proud and lucky to be part of such an amazing festival and look forward to the next ones to come.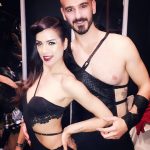 Lipaz Noy, Israel
The congress was filled with warm people, a feeling of family, cozy, small and full of intimate learning possibilities.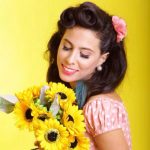 Nicos Antoniades, Cyprus
The 3nd Cyprus International Zouk'n' Holiday Congress is expected to have more people than the 2nd. Having attended the first two Congresses, I have noticed the big increase of people that came in the 2nd compare to the 1st.This is undoubtedly due to the good organizing team. Very good bright rooms for workshops that are perfect to learn from the 1st class instructors. Also, most importantly for me, at the parties you don't stop dancing!!!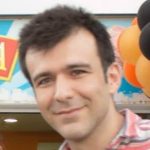 Stathis Kanios, Greece
I was part of the first festival, and it was a joy to see the progress of the community and the event as a whole, both becoming bigger and better over the years. Its a great experience, its on my travel list next year and i highly recommend it!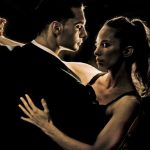 Vasilis Giotsis, Greece
It was an amazing experience, with the best Zouk instructors.
Super crazy Zouk family!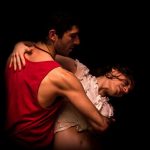 Rouba F Zebian, Lebanon
It is exactly what we need out of a congress! Welcoming organizers, amazing lineup, accurate workshops, fun socials, you dance till you drop and above all this; your are on the island of love