Zoukkiss Cyprus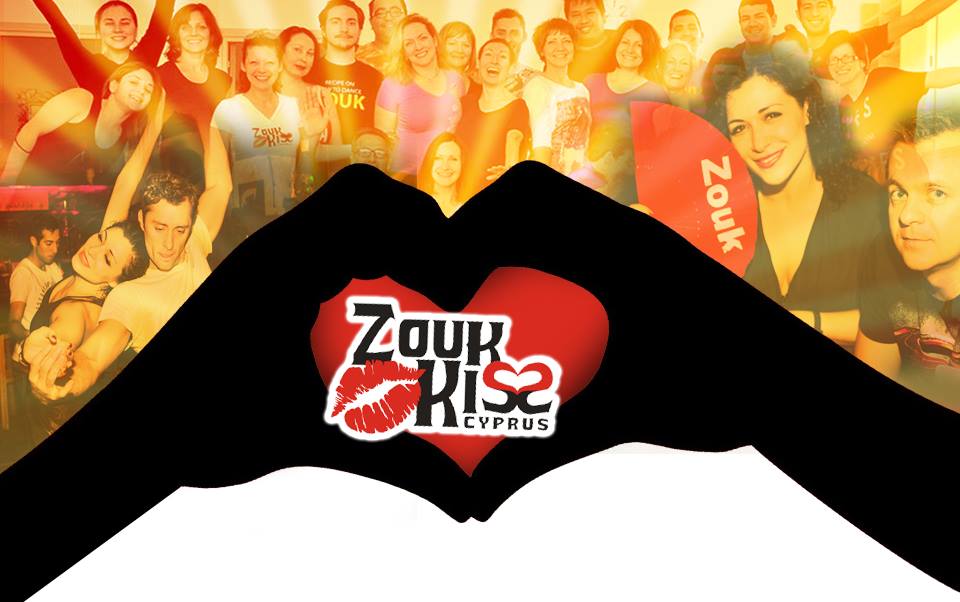 Zoukkiss Cyprus group was created a few years ago by dancers that were inspired by the beauty of Brazilian Zouk. About 5 years ago first Brazilian Zouk classes in Cyprus were given in Latin social club Fuego Latino for a few students who danced Salsa, and many of them became fully addicted and continued dancing and teaching Zouk on their own.
From 2012 Sofia Andreadou, whose initiative was the strongest, started developing Brazilian Zouk in Cyprus by inviting many different and famous Zouk artists from Brazil and other countries for workshops and master classes. Many artists and teachers who visited Cyprus were really impressed by energy and activity of the Union of people and students, who joined the group and started to regularly, attend classes and parties. Every year the number of people who joined the Zouk community grew steadily.
Zoukkiss Cyprus students are the most active, addicted and inspired Zouk dancers in Cyprus, and are also attending many congresses worldwide. Participation in Zouk events, intensive courses and workshops, as well as taking part in 2012 IZFM – all this creates a strong scene of Brazilian Zouk on the "Island of love". Currently Zoukkiss Cyprus offers regular classes for all levels of Brazilian Zouk and Samba De Gafieira and other dances and weekly Zouk parties.
Connection of students who are interested in Brazilian Zouk and warm family atmosphere inside the group sparked the desire to organize International Cyprus Zouk congress that will combine Dance and Holidays on one of the most beautiful Mediterranean Island – Cyprus.
What we offer you is not only a great atmosphere of parties in the best venues, classes with most famous Zouk artists, but also a memorable encounter with Cypriot- Greek traditions, history, tasty food, the craziest fun and activities that will make your holidays unforgettable!