Accommodation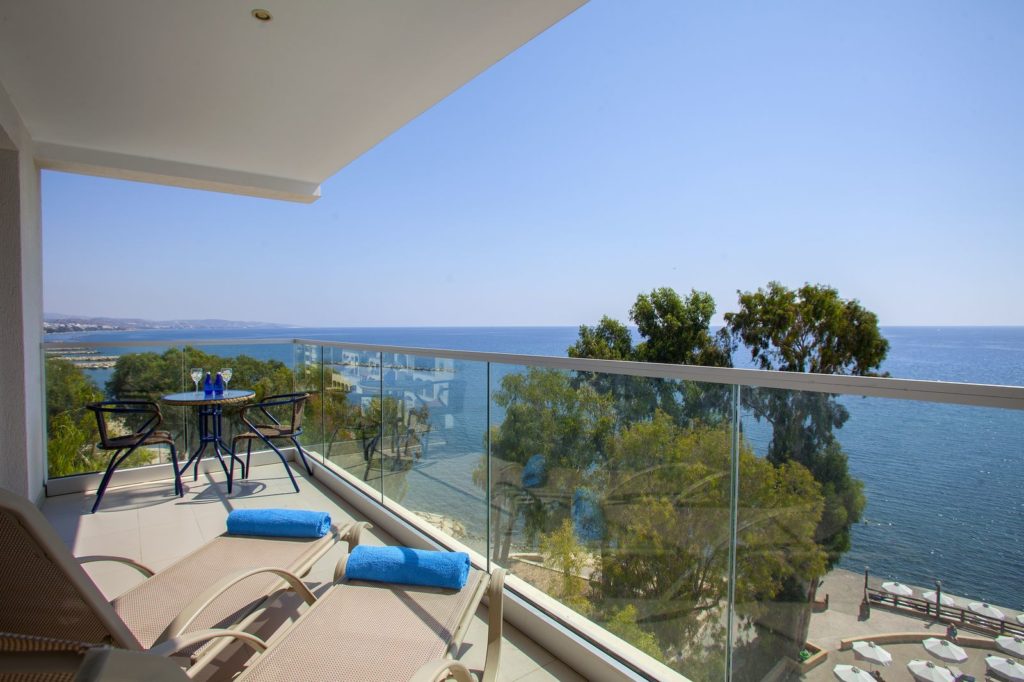 Step into your little piece of paradise right on the Mediterranean. Completely renovated in 2014, Harmony Bay Hotel offers all the modern comforts of an excellent European 3-star hotel yet feels much more like a 4-star property. You'll certainly love the sea-view restaurant, swimming pool, sun deck, bar and balcony in every room – all in a property that's just meters away from the beach and a lively community of shops, restaurants and pubs.
Surrounded by eucalyptus trees and pine trees right next to the sea, Harmony Bay lies serenely right outside the city center of Limassol, on the edge of the modern seaside suburb Germasogeia with its coffee shops, restaurants, beaches and it's just 15 minutes to the workshops place!
Use promocode IZH2016 when you book your room and get attractive price below:
Period: 6/10-10/10/2016
Side sea view rooms
| | |
| --- | --- |
| Single BB: | 52.00 EUR per day |
| Twin BB: | 34.00 EUR per person per day |
| Triple BB: | 31.00 EUR per person per day |
Sea view rooms
| | |
| --- | --- |
| Single BB: | 58.00 EUR per day |
| Twin BB: | 39.50 EUR per person per day |
| Triple BB: | 36.00 EUR per person per day |
Additional services
Half-board supplement: 11.00 EUR per person per day
All-inclusive supplement: 29.50 EUR per person per day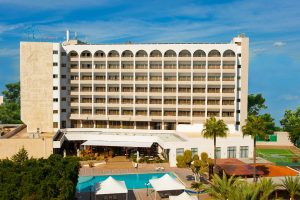 The Ajax Hotel lies in the heart of the cosmopolitan city of Limassol, within walking distance from the seafront promenade, midway between Larnaca and Paphos airports. The four-star Ajax Hotel consists of 170 elegantly decorated rooms, offering an array of amenities and sophisticated accommodation. Urban experience, contemporary art deco design, high standards of hospitality and service meet in the Ajax hotel, combining a cosmopolitan aura with a warm and friendly ambiance.
The hotel is an about 15 minutes walking distance to workshops venue! For reservations with special price please send us email to info@cypruszoukcongress.com.